Job Opportunity – Building Safety Inspector | City of Wentzville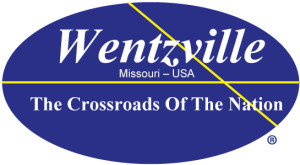 Building Safety Inspector
SALARY: $21.55 Hourly
OPENING DATE: 02/19/16
CLOSING DATE: 03/04/16 11:59 PM
SUMMARY:
Inspects new buildings and other City projects pursuant to both local and federal regulations, ensuring
proper code compliance and safe conditions.  Evaluates properties and construction zones to facilitate the
safety of both life and property.
ESSENTIAL & ANCILLARY JOB DUTIES:
Essential Job Duties
• Inspect and monitor new and existing residences and construction zones for compliance with building
codes, specifications, and safety standards.
• Inspect building utilities installations (i.e., HVAC, electrical, and plumbing) for workmanship and code
compliance.
• Inspect sewer lateral connections for code compliance and safety.
• Issue permits for construction, relocation, occupancy, and demolition in a timely manner.
• Evaluate properties for code compliance, including cleanliness, garbage removal, insect and rodent
infestation.
• Issue violations notices, stop work orders, and field correction notices.
• Meet with owners and authorities to explain regulations and recommend strategies for compliance.
• Review all plans, blueprints, site layouts, construction methods, and specifications for code compliance
and safety regulations.
• Ensure proper lot drainage and erosion control by monitoring silt fence during building process and
ensuring all city yard and driveway ordinances are followed.
• Investigate complaints submitted by building departments and concerned citizens.
Ancillary Job Duties
• Receive phone calls from trade professionals regarding codes and city ordinances, and provide direct
answers or refer to appropriate department.
• Attend professional seminars and product shows.
• Obtain continuing education units to renew certifications and obtain new ones.
• Perform other related duties as assigned.
JOB QUALIFICATIONS & KNOWLEDGE, SKILLS AND ABILITIES:
Job Qualifications
Education, experience and training that are required or desirable in order to effectively perform the job at
the time of hire.  An equivalent combination of education, training and experience will be considered.
Additional requirements and/or substitutions may be requested and require the approval of HR
• High school diploma or equivalent required.  Two­year college degree in construction management,
architectural technology, or similar preferred.
• Minimum of 1 year construction industry and/or code enforcement experience.  3 years or more related
experience preferred.
• ICC Residential Building Inspector Certification required within 12 months of employment.
• Valid driver's license.
Knowledge, Skills & Abilities
May be representative, but not all­inclusive, of those knowledge, skills and abilities commonly associatedwith this position.
• Background and/or experience in the construction field is essential.
• Ability to reference ICC residential codes.
• Knowledge of Microsoft Office programs (Word, Excel, PowerPoint, Outlook) and basic office
equipment/machines.
• Ability to operate office equipment such as copier, fax, telephone system, and computer.
• Clear verbal communication skills and ability to give and follow written and oral instructions.
• Ability to effectively organize and prioritize work as well as concentrate on multiple tasks simultaneously.
• Ability to work independently and make responsible decisions.
• Ability to use good judgment and think quickly and rationally in difficult or stressful situations.
WORK ENVIRONMENT & PHYSICAL ABILITIES:
Work Environment
Environmental or atmospheric conditions commonly associated with the performance of the duties of this
job.
• General office conditions.
• External job sites, including outdoor work areas.
• Exposed to occasional loud noises, including construction equipment and tools.
Physical Abilities
The physical demands described below are representative of those that must be met by an employee to
successfully perform the essential duties of this job.  Reasonable accommodations may be made to enable
individuals with disabilities to perform essential duties.
• Must be able to sit for moderate periods of time.
• Must be able to lift up to 30 pounds.
• Must have clarity of vision and the ability to adjust focus.
• Must have three­dimensional vision and the ability to judge distance and spatial relationships.
• Must have the ability to identify and distinguish colors.
• Must be able to routinely stand and walk at job sites.
• Must be capable of driving to and from job sites.
• Regular attendance is a necessary and essential job duty
Job Posting Info: Building Safety Inspector 2-16