March 9th | Kansas City | SAVE Coalition Training seats available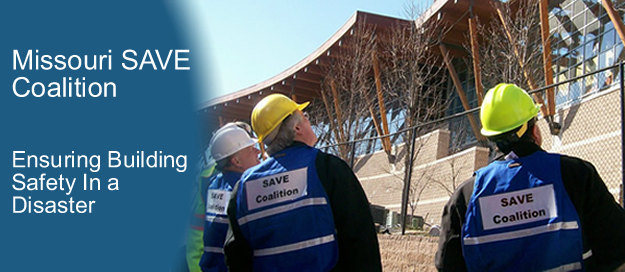 The Missouri Structural Assessment and Visual Evaluation (SAVE) Coalition is a group of volunteer engineers, architects, building inspectors and other trained professionals that assists the Missouri State Emergency Management Agency with building damage inspections. After a disaster, SAVE volunteers are trained to move quickly to determine which buildings are safe to use and which should be evacuated.
Click here for more information
SAVE Registration Brochure 20171122
March 9th Kansas City Register
Please contact SEMA Earthquake Program Manager Jeff Briggs at 573-526-9232 or [email protected] with questions.